The Center for Medicare and Medicaid Services (CMS) has announced its first comprehensive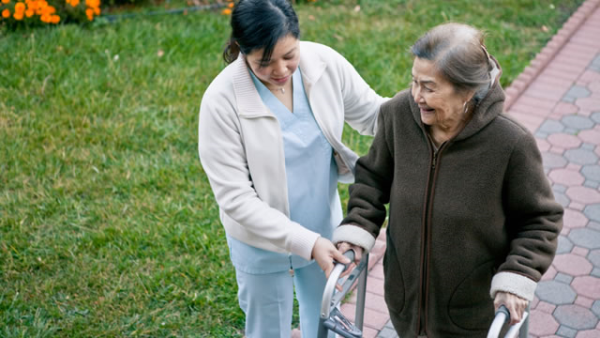 overhaul of nursing home rules in over 20 years. CMS first promulgated nursing home regulations in 1989 and 1991 to implement the landmark Nursing Home Reform Law of 1987. CMS stated that the new regulations were necessary to reflect innovations in resident care and quality assessment practices, and to address the fact that the population of long-term care facilities has become more diverse and more clinically complex.
The new standards apply to every nursing home that participates in Medicare or Medicaid, regardless of the individual resident's source of payment, and will cover virtually all of the nation's nearly 1.5 million nursing home residents. The new regulations strengthen residents' rights to choice, autonomy and dignity. Among the most significant changes are:
Arbitration — Nursing homes are now prohibited from including pre-dispute arbitration agreements in their residency agreements. This protects residents' constitutional right to a jury trial for malpractice and personal injury.
Third-Party Guarantees of Payment — Nursing homes have long been prohibited from requiring family members or other third parties from guaranteeing payment for nursing home services. The new regulations prohibit facilities from even requesting such guarantees.
Person-centered Care — The regulations contain provisions confirming that care plans reflect individual residents' needs and desires.
Compliance and Ethics — The regulations require facilities to implement a written compliance and ethics program capable of reducing the prospect of criminal, civil and administrative violations.
Physical Environment — Facilities that are constructed, re-constructed or newly certified must accommodate no more than two residents in a bedroom and have a bathroom in each room.
Training Requirements — The new regulations require facilities to develop, implement and maintain training programs for all new and existing staff, outside contractors and volunteers.
Advocates welcome the new regulations but have expressed disappointment that two major problems were not adequately addressed: inadequate staffing and the inappropriate use of antipsychotic drugs. Despite public comment urging CMS to address the problem of inadequate staff coverage, CMS declined to mandate minimum safe staffing levels or require that a registered nurse be present 24 hours per day. Although the new regulations bolster the requirements for pharmacy review, they will not be sufficient to address the widespread inappropriate use of antipsychotic medications. In any event, the effectiveness of the new standards will continue to depend entirely on state-by-state enforcement through the survey process, which has proven inadequate to keep nursing home residents safe.