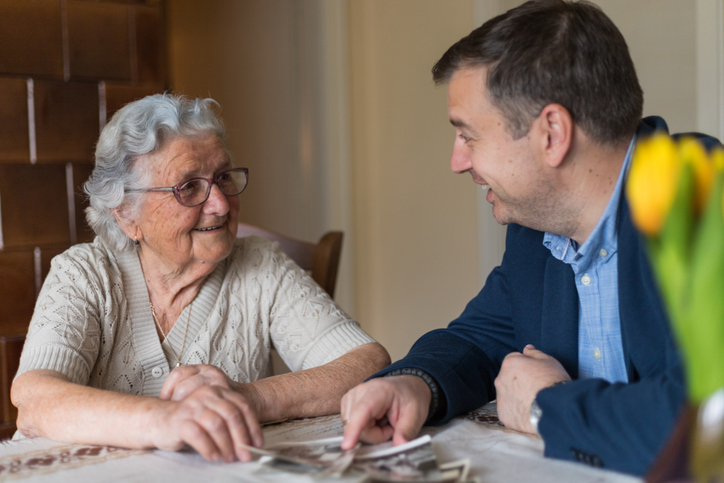 With seniors being most vulnerable to COVID-19 and many living in the concentrated clusters of nursing homes and assisted living facilities, many are taking drastic measures to bar visitors who might bring in the coronavirus. This has been difficult for many residents and their families. Here is part of an email we received from one Massachusetts grandson about his grandmother:
My family received a call yesterday from my grandmother's nursing facility which is a Wingate. That call stated that they will no longer be allowing any visitors in to visit patients of the facility and that they will be going on a week to week basis of deciding whether to lift the isolation of the entire facility or not. They said the only visitors allowed are for end of life patients. Is this something they can legally do? Someone in our family has visited every single day since she has been in there which has been about 3-4 months I believe. This news came as such shock to us and my mother because staff does not get screened. . . . how would my mother know how much my grandmother has declined or if she is being treated properly?
Anyone who has read or heard about the Life Care Center in Kirkland, Washington, knows how fatal COVID-19 can be and how difficult it can be for family members who can't visit their loved ones who are in a location that has become especially dangerous. It was recently reported that 47 of the 180 staff members at the Life Care Center have tested positive for COVID-19, as have half of the 120 residents, 25 of whom have died.
CMS Guidance
As a result, the Centers for Medicare and Medicaid Services (CMS) has issued the following Guidance as summarized by the non-profit law firm Justice in Aging:
Anyone who meets the following criteria should not be permitted to visit any type of senior-living facility:
Travel within the preceding two weeks to a country with sustained community transmission (currently China, Iran, Italy, South Korea, and Japan);
Contact within the past two weeks with someone who either has a COVID-19 diagnosis, is "under investigation" for COVID-19, or is ill with a respiratory illness;
Symptoms of a respiratory infection, "such as fever, cough, shortness of breath, or sore throat;" or
Resides in a community which has "community-based spread" of COVID-19.
For other persons, visitation is limited. If a COVID-19 case has occurred in the same county or an adjacent county, visits are limited to special situations, such as when a resident is at the end of life, or a visit is "essential" to a resident's well-being. In all other counties, and in all other situations, visits are allowed but "discouraged."
As an alternative to in-person visits, CMS suggests phone calls or video chats. When visits do occur, the visitor should only go to the resident's room or a designated "clean" room. Facilities may require visitors to use personal protective equipment such as face masks. Hugs and handshakes should be avoided; the guidance instead suggests remaining six feet apart.
Frieden's Top 2 Steps to Stem the Outbreak
To further emphasize the importance of focusing efforts on keeping seniors virus-free, they are the focus of the first two of former CDC commissioner Tom Frieden's top-10 actions for reducing the spread and impact of the coronavirus:
Protect all who are vulnerable. For those with underlying conditions and older adults, increase social distancing—limit the number of people who come within six feet. Ensure that those who do have to come into contact with them are not ill.
Stop all non-essential visits to nursing homes and other long-term care facilities for the near future. The risk is too high. 
Response to Grandson of Nursing Home Resident
Getting back to the grandson whose family is concerned about the isolation imposed on his grandmother by the facility where she is receiving care, I would have to say that these are not normal times. Wingate is taking appropriate measures to ensure the safety of all its residents. As the CMS suggests, the family can try to maintain contact with his grandmother through telephone calls and videoconferencing. National Public Radio reported that some families of residents at the Life Care Center have taken to waving to their family members from the grounds around the facility. At least that way they can see one another in the flesh, even if communication is difficult.
Related posts: