The pandemic has shed a light on how important caregivers are to our society and our economy, and how unappreciated they have been. Caregivers continued to go to work to care for elderly individuals at home, in assisted living and in nursing homes despite the dangers of leaving the home during the height of the pandemic. Millions of women left their jobs and have not returned because their children were not going to school.
Paid caregivers are usually underpaid. Unpaid caregivers are usually stretched thin and undervalued, at least by society if not by their families. Both groups are mostly women of color and many fall into both categories — underpaid caring for other people's children or parents and unpaid caring for their own.
Low Pay
Recognition of Greater Need
Fortunately, policymakers are beginning to recognize the need to invest more in caregiving, both for children and older adults. The Biden budget bill would expand daycare for children nationwide. The federal government predicts that we will need an additional 1.3 million direct-care workers for the elderly by 2029, and that's before the bulk of the Baby Boomers will need care.
The public recognition that we need to better train and better pay our caregivers is partly the result of advocacy by such organizations as the
National Alliance for Caregiving
, the
Eldercare Workforce Alliance
, and the
National Domestic Workers Alliance
started by
Ai-jen Poo
, winner of the MacArthur Award.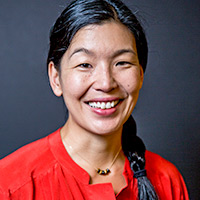 Poo points out that working conditions for many caregivers can be terrible since many work for private families, some of whom are trying to make ends meet themselves or don't satisfy basic requirements of employment, including workers compensation insurance, paid time off, unemployment insurance, or payment into Social Security. No one sees their working conditions because they occur behind the closed doors of private homes. These caregivers did, however, benefit from
expanded unemployment insurance
during the pandemic which was enhanced to include self-employed workers and those whose employers had not paid into the system.