Last week, on behalf of the Massachusetts Chapter of the National Academy of Elder Law Attorneys, I

attended a program for bar leadership at the Supreme Judicial Court. Chaired by Chief Justice Ralph Gants, the presenters made the case for why the courts need full funding in the coming year's state budget.
Robert Harnais, incoming president of the Massachusetts Bar Association, spoke to the important role of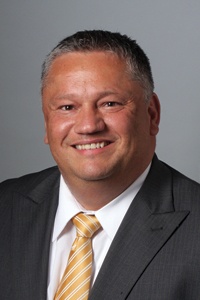 the court system in promoting fairness and equality in American society. Decaying buildings, overworked court employees and delays in trials and other judicial decisions act to undermine both the actual function of our justice system and the appearance of fairness and equity.
Chief Judge Paula Carey of he Massachuetts Trial Court described innovations going on in the 

court system to improve and streamline its functioning, complete its computerization, and offer new effective alternative programs, such as drug courts, more widely.
Court Administrator Harry Spence said that Massachusetts has the best judges in the nation and should have a court system to match them. He made the following major points about court financing:
The courts originally requested $642 million in funding for FY 2016.
In light of budget constraints facing the Commonwealth, they reduced this request to $628 million by delaying a number of planned maintenance projects.
Governor Baker's budget allotted $603 million to the courts. This would require laying off 550 employees.
The House of Representatives budget restored much of the Governor's cut, granting the court system $622 million
Since Fiscal Year 2008, the trial court budget has increased just 4.6%, while the state budget as a whole has gone up $37.3%.
During the same time, the number of court employees has decreased 16.5% from 7,565 to 6,316 while non-judicial state employment increased 4.9% from 75,614 to 79,294.
Now the Senate is working on its budget. The purpose of the meeting was to rally support for full funding of the court system to avoid further layoffs. You can find contact information for your senator here.
Spence also discussed a number of new initiatives the courts had proposed and said that the legislature had expressed interest in a number of them, namely:
Expansion of specialty courts                                     $2,031,525
Implementation of domestic violence statute         $1,047,000
Expansion of HOPE/MORR probation program      $1,228,500
Statewide expansion of housing court                   Authorization only this year, no funding
By expressing support for these programs as well, you can help improve the delivery of justice in Massachusetts.