Ill patients die every day waiting for an organ transplant. Even more continue to live curtailed lives. According to the New England Organ Bank, there are over 120,000 Americans waiting for organs right now. More than 6,000 die each year waiting for a transplant. The death of one person who has signed up as an organ donor can save seven lives through donated organs and many more through donated tissue.
The Uniform Anatomical Gift Act is designed to foster organ donation and save lives. Most people who sign up to be organ donors do so when renewing their driver's licenses, which then displays a small red heart with the words "Organ Donor." If you haven't done this already, you can do so online at this link.
It's also possible to register online through Donate Life New England. This may seem to duplicate signing up through the Registry of Motor Vehicles, but it can help to get the message through about your wishes by making them known in both places.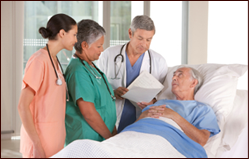 An anatomical gift may also be made in a will or in any written statement signed by two witnesses, at least one of whom must be disinterested. An agent under a health care proxy can also make the gift on behalf of a patient who cannot make the gift himself or herself, as can a the parent of a minor or the guardian of someone who is incapacitated.
If someone who is dying or has just died has not signed an organ donation form or a statement barring an organ donation, relatives or agents may do so in the following order of precedence:
Agent under a health care proxy
Spouse
Adult child
Parent
Adult sibling
Adult grandchild
Grandparent
Adult "who exhibited special care and concern for the decedent"
Guardian
Any other person with the legal power to dispose of the body
If more than one person fits any of these categories, such as adult children, any member of the class can make the gift unless he or she is aware of an objection by another member of the class. In the case of a disagreement, majority rules. In other words, if there are three children and they are not in agreement, if two agree, their choice governs.