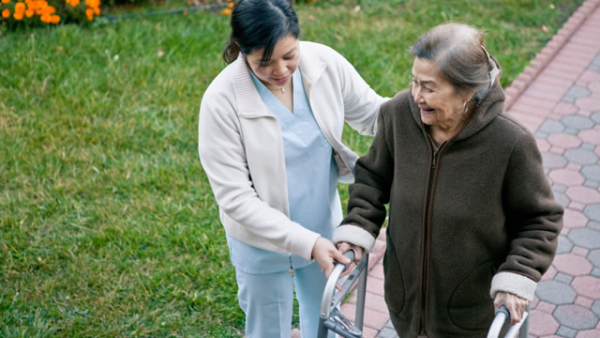 Do you or someone you care about need assistance with care in order to remain living at home? If so, you or they may be eligible for assistance with the cost of the care from MassHealth.
There are now a number of MassHealth, otherwise known as "Medicaid," programs available to supplement the cost of care at home. To be eligible for the programs, an individual over 65 generally needs to have under $2,000 in assets ($3,000 for a couple) other than the home and have a monthly income of less than $958. However, if the elder requires assistance with activities of daily living, such as bathing, dressing, toileting, feeding or transferring, the income limit can be increased to $2,130 a month. If the elder's income exceeds the threshold, he may still be eligible for assistance after meeting a deductible.
Although there is a $2,000 asset limit for an individual and $3,000 for a couple, many times the agency will disregard the assets of a spouse under a "frail elder waiver." In addition, there is currently no "five-year look back" penalty for MassHealth benefits for at-home care, which provides greater flexibility for planning.
The following is a brief overview of some of the programs available to care for elders at home.
Home and Community Based Frail Elder Waiver ("Waiver") and Community Choices ("Choices"). The Waiver program is for individuals, age 65+ or 60+ and disabled who would be eligible for nursing home care. Both programs provide the following services: skilled nursing, home health aide, housekeeping, laundry, transportation, grocery shopping, meal delivery, and wander response system.
The difference between the Choices and Waiver programs is that to qualify for Choices, the individual must not only be eligible for nursing home care, but also must be at imminent risk of entering a facility if she does not receive these services at home. If the individual does have this additional clinical need, she will be eligible for Choices and receive more hours of service than if she just receives Waiver services.
Personal Care Attendant ("PCA") This program allows the individual to hire her own care giver and provides a supplement of about $12 per hour for the number of hours approved by MassHealth. There is no age limit for this benefit, but the individual must be deemed "disabled" by either MassHealth or the Social Security Administration. In addition, the individual must require hands-on assistance with at least two activities of daily living.
A PCA can be a privately-hired caretaker. It can also be a relative so long as the relative is not legally responsible for the individual, such as a spouse or parent of a minor. Those under 65 are not subject to the $2,000 asset limit.
Adult Foster Care ("AFC") This program is designed to provide assistance to live-in care givers. If the applicant is living with her caregiver, the caregiver could be eligible to receive up to $18,000 each year. This is tax-free because it is treated as a stipend. To qualify clinically, the applicant must require assistance with at least one activity of daily living.
In some cases, these programs can be combined.
If you or a loved one needs home care, it is certainly worth seeking guidance from an elder law attorney who has experience with all of the programs available to determine if there are any benefits available to supplement the cost of the care. There are income and asset limits, but there are often ways to obtain eligibility if you exceed these limits. If you have any questions about these programs, please contact me.