The Blue Cross Blue Shield of Massachusetts Foundation reports that MassHealth covers 45% of long-term services and supports (LTSS) in Massachusetts, totaling $4.5 billion in 2015. LTSS include all costs for care of people with disabilities or chronic illness, including home health, assisted living, nursing home and medical equipment expenses. These costs are expected to increase dramatically as the over-65 population grows by almost half over the next two decades.
According to the foundation's recently-released report, which was prepared by Manatt Health Solutions, in 2010 LTSS costs were distributed as follows:
MassHealth – 45%

Medicare – 19%

out-of-pocket – 17%

private insurance – 9%

other public programs 10%
This means that means that combining MassHealth, Medicare and other public coverage, the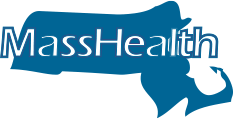 taxpayers covered 74% of LTSS costs in Massachusetts in 2010.  While individuals receiving LTSS made up just 14% of the total MassHealth-covered population of 1.8 million residents in Massachusetts in 2015, their cost of care used up 30% of the $14.7 billion MassHealth budget. Of the approximately 250,000 MassHealth beneficiaries receiving LTSS services, 45% are elders. The others are both adults and children with disabilities.
LTSS costs are likely to grow rapidly as the over-65 population of the state is projected to increase by 46% between 2015 and 2035 at the same time as the under-65 population drops 8%. According to the report, 70% of those over 65 will need  some LTSS during their lifetime with 40% requiring more than two years of care and 16% getting care costing more than $100,000.
While the report only discusses growth of the senior population over the next 20 years, the growth in LTSS needs is likely to explode after 2035 as the Baby Boomers age. In 2035, half of Baby Boomers will still be under 80 and likely to be in good health. By 2045, they'll all be over 80 and a huge percentage will need LTSS. (On the other hand, to get really morbid, many of those over 80 in 2035 won't be alive to need care in 2045. Only a third of 80-year-old men and slightly fewer than half of 80-year-old women make it to 90. Click here to read more about survival rates at each decade.)
In recent years, MassHealth has taken sigificant steps to switch its spending to community-based care. In 2008, MassHealth spent 43% of its $3.5 billion LTSS spending on community-based care. By 2013, community-based care made up 60% of its $4.5 billion in spending. In 2015, MassHealth paid on average $25,000 on LTSS per covered senior.
The report notes that nationwide the value of unpaid family care exceeds Medicaid costs and that Massachusetts ranks low among states in terms of the support it provides to family caregivers. It estimates that the value of family caregiving in Massachusetts totaled $11.6 billion in 2013.
In 2014, MassHealth paid $1.4 billion towards the cost of nursing home care. Massachusetts has more nursing homes and nursing home beds than the national average and the report estimates that reducing the number to the average would save $774 million over five years. The report includes recommendations for MassHealth to move even further towards a community-based model of care.
Click here to read all of the materials presented at the report release conference held on December 2, 2015.