According to a study recently released by the Donahue Institute of the University of Massachusetts, from 2010 to 2030 the Massachusetts population is expected to grow 4.4 percent, or about 300,000 people from 6.5 to 6.8 million. At the same time, the number of Massachusetts residents 65 and over will increase by a whopping 50 percent, from 14 to 21 percent of the entire population. This more or less reflects the aging of "baby boomers" as during the same time period 40- to 64-year olds will drop from 35 to 29 percent of the population.
This may not bode well for Massachusetts economics if these projections prove accurate, as there will be significantly fewer taxpayers in their prime working years and many more past retirement. However, the numbers may not be quite as bad as they look at first for two reasons. First, more and more people over 65 are continuing to work out of necessity or interest. Second, at least in 2030 most of the baby boomers will still be under age 75 and not needing much care. The study doesn't say what the population figures will look like after that as the baby boomers move into their later years.
While the study, the Long-Term Population Projections for Massachusetts Regions and Municipalities, projects relatively low population growth for the state, it will grow faster than the Northeast as a whole, but much slower than the rest of the nation. As a result, we may continue to lose congressional representation. Interestingly, the projections for the state differ by region with the Boston area to grow faster than the nation as a whole and Worcester to grow about the same rate as national projections, while Springfield will lose 5 percent of its population over the next two decades.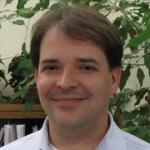 The report contains an interactive map which permits the user to see population projections by city and town. It was prepared by Dr. Henry C. Renski of the University of Massachusetts Landscape Architecture and Regional Planning Department.