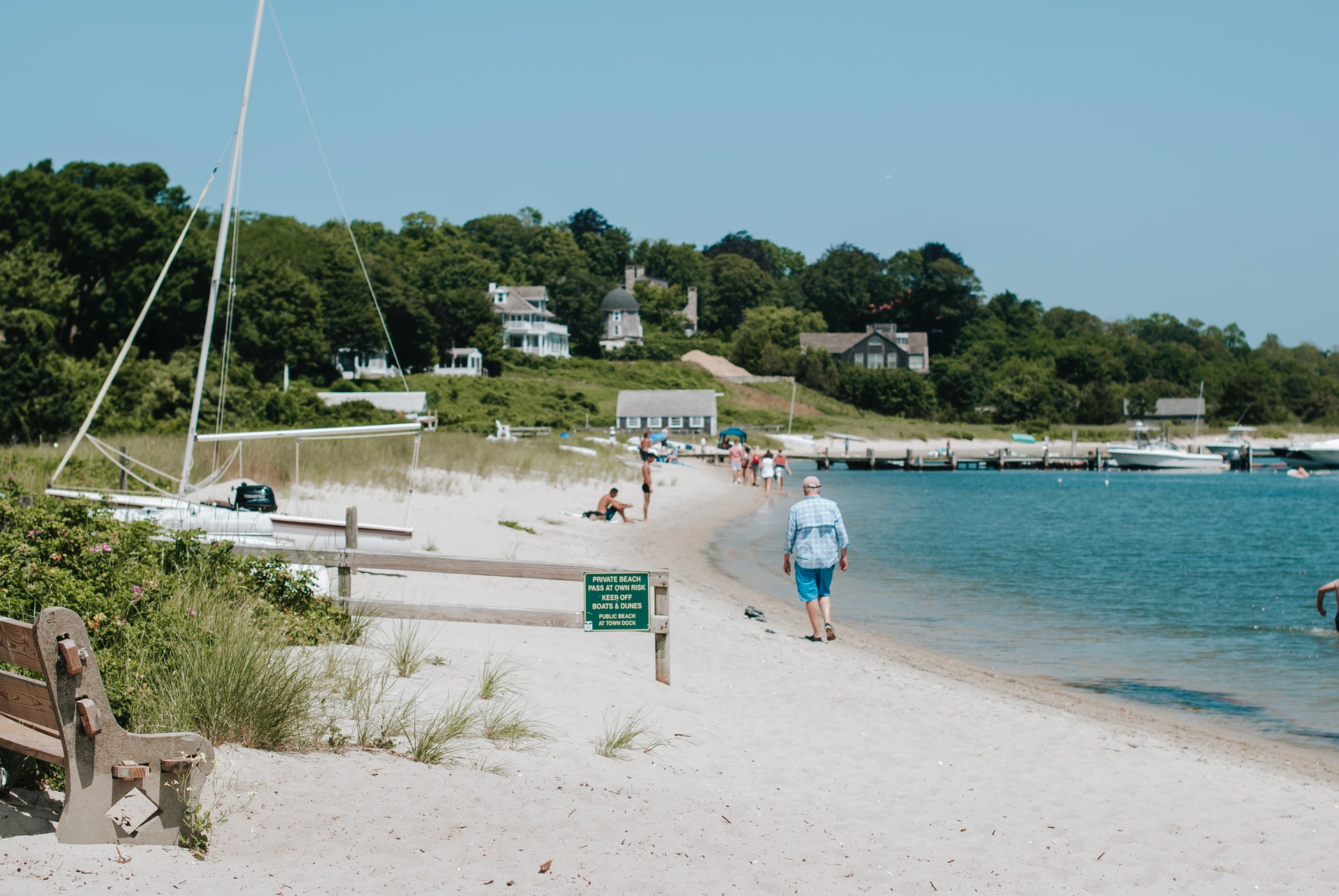 In Steere v. Steere (Mass. Sup. Ct., Dukes CA 2018-44, December 16, 2020), Superior Court judge Paul D. Wilson finds that a nephew and his wife used undue influence to defraud his 88-year-old aunt from her house in Oak Bluffs on Martha's Vineyard.
How It Went Down
Gloria Steere had lived in her house in Oak Bluffs since 1982. Despite having been in charge of accounting at Martha's Vineyard Insurance for 30 years, in 2012 and 2013, she became the victim of scammers and lost her life savings of approximately $800,000.
She subsequently took out a reverse mortgage and continued to send money to scammers. Since she was again short on funds, Gloria decided to put her house on the market. At a family function in 2016, her nephew, Lyle Steere, and his wife, Aurelie Cordier-Steere, suggested that they might be able to help Gloria and allow her to continue to live in her home.
Lyle then offered Gloria "$500,000 for the house with all the conditions that we discussed (i.e you would live there, but we would own the house and pay for all of the taxes and insurance on the property and any big-ticket items that hopefully will not happen, roof replacement, plumbing, HVAC, etc.) and you would be responsibly [sic] for all of the monthly expenses (i.e cable, phone, electric and heating oil)."
Lyle offered to "handle all legal expenses related to the transaction," and to cover back taxes at the closing. At the end of the email, Lyle added, "We will also need to put in some conditions related to health matters while you are living there that we can discuss as part of the process." 
Lyle also wrote Gloria in an email: "[W]e would prefer just to keep between us. We are a little concerned with the family dynamics, but if you feel that you want to discuss with the family I would completely understand – this is your call, but from our standpoint we are keeping it private." He also suggested that they use the same lawyer, though he did not insist on it.
An appraisal conducted in order for Lyle and Aurelie to obtain a mortgage found the property to have a market value of $1.4 million at the time. The $500,000 they paid for the house left Gloria with virtually no money after paying off the reverse mortgage and other outstanding bills.
After the sale, Lyle and Aurelie, who lived in Boston, started using the house on weekends, and began renovating it, to Gloria's dismay. Disagreements about how to decorate and maintain the property multiplied. Lyle and Aurelie began to look for an elderly housing placement for Gloria. They involved elder services. Eventually, another nephew of Gloria, Jesse Steere, who lives on Martha's Vineyard, became involved and Gloria's situation became a family dispute that continued to escalate.
Ultimately, in September 2018, Lyle and Aurelie brought an eviction action against Gloria and later that month, Jesse was appointed as Gloria's conservator. On her behalf, he brought a claim against Lyle and Aurelie for undue influence, fraud, and intentional infliction of emotional distress, and asked that the sale of the house to Lyle and Aurelie be reversed.
Undue Influence
The judge finds that Gloria meets her burden of proving all the elements of undue influence: "that she made an unnatural disposition of her property; that she was susceptible to undue influence; that Lyle and Aurelie had an opportunity to exercise undue influence; and that they used that opportunity to procure property by improper means." He rejects Lyle and Aurelie's argument that they paid fair market value for the property since Gloria had the right to live there "as long as her health permitted." Not only did they not live up to this commitment, by making it they "promised something [Gloria] needed very badly, the right to stay in her home for the rest of her life."
Further, the background of Gloria giving her life savings and then her reverse mortgage proceeds away to scammers shows she was susceptible to undue influence. Part of Lyle and Aurelie's scheme was to keep the transaction secret from other members of Gloria's family and to suggest she not obtain independent counsel." In so doing, they isolated Gloria from independent and uninterested advice.
Fraud
The judge also finds fraud in Lyle and Aurelie's promise to Gloria that she would be able to live in the property for the rest of her life, a promise they refused to put in writing and did not live up to.
Lyle and Aurelie made other false statements, as well. They told Gloria that their lawyer would represent her in the transaction. That did not happen, and Lyle and Aurelie intended that it would happen. Lyle said that they would prepare a lease that would protect her right to stay in the home. That did not happen, because Lyle changed his mind about drafting a lease, and then he committed fraud by omission in deciding not to tell Gloria that there would be no lease. Indeed, Lyle committed fraud in his very first statement to Gloria, at her sister's birthday luncheon on the Cape, when he told Gloria that he was interested in her house because he wanted to "help" her, not because he wanted to obtain a bargain for himself and Aurelie.
Intentional Infliction of Emotional Distress
One of the elements of an emotional distress claim is that it must be intentional, not just that actions taken for other reasons happen to cause emotional distress. The judge finds that one of the reasons Lyle and Aurelie were renovating the house and forcing Gloria to clear out her possessions was to make her feel uncomfortable there so she would move out. "For example, in an email to his siblings, Lyle made clear that they were acting intentionally, 'refreshing' the house specifically to make Gloria feel less comfortable at the Property. Lyle said that he and Aurelie needed to make Gloria 'realize that 56 Bay View was no longer 'her' house.'"
Conclusion
Ultimately, at the end of the 54-page decision, Judge Wilson finds in Gloria's favor on all claims, orders damages for intentional infliction of emotional distress in the amount of $100,000 and directs that the sale to Lyle and Aurelie be rescinded.
What can we learn from this decision?
First, don't take advantage of your elders.
Second, if you do want to enter into a legitimate arrangement through which you assist a senior by purchasing her home, but giving her the right to live there for the rest of her life, do so transparently. Let the family know. Make sure she is represented by separate counsel. Put the arrangement in writing.
Third, it's not clear whether Lyle and Aurelie's attorney did in fact purport to represent Gloria as well as them in the original transaction, but if he did he may well be liable in a malpractice action or subject to discipline by the Board of Bar Overseers.
Fourth, if you are going to commit fraud or undue influence, avoid the use of email. Lyle created a record that was instrumental in his loss in this case. Apparently former President Trump knows this rule well, never using email.
Fifth, even former accounting executives can be subject to scams as they age. This is a reason everyone should consider putting their assets into revocable trusts and naming someone they trust or an institution as a co-trustee. Gloria would never have become subject to Lyle and Aurelie's designs if she had not first lost her life savings to scammers. The cost of having an independent co-trustee, such as a bank, trust company, or attorney, often deters people from using them. But it is nominal when compared to the potential cost of scammers.
Related Articles: