At a recent conference of the National Academy of Elder Law Attorneys, I spent some time catching up with my old friend and colleague, Paul Sturgul.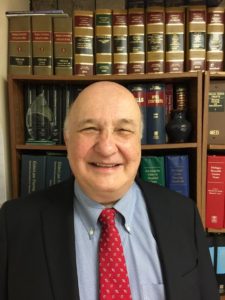 Paul practices in a very different part of the country from me—in Hurley, Wisconsin, as opposed to Boston's Back Bay. Hurley, which has just over 1,500 residents, is about 100 miles east of Duluth, Minnesota, near the southern shores of Lake Superior. (If you think we've been having a long winter, the average high temperature in Hurley in March is 25 degrees and the average low is 15.)
While Paul has to drive a lot further to see his clients (he has a second office in Ashland, 38 miles from Hurley), what we do for our clients is surprisingly similar. Here's how Paul describes the essence of elder law:
We manage risk for unpredictable events.
As Paul distinguishes elder law from traditional estate planning, estate planning mainly helps clients through the universal fact that we all will die one day, easing the process for loved ones, making sure they're provided for, and reducing taxes, uncertainty, and strife. Financial and retirement planning aim to make sure we have enough to live on for as long as we live. But what happens if an acute illness or chronic disease or dementia kicks in? This can throw the best-structured plan into disarray.
Just as we may be lucky and never be harmed by a hurricane or tornado, we also may never suffer cognitive decline or physical disability. But most of us will at some point. Whether it will be devastating or short-term and more like a blizzard or power outage (to keep going with the meteorological metaphor), even then, we will be better off if we're prepared.
Elder law planning aims to limit the impact of such unpredictable events, both by advance planning and helping clients and their families when the event occurs. Our tools include powers of attorney, health care proxies, trusts, insurance, and, when necessary, proceedings in probate court. Often our most important assistance is simply to advise and counsel clients and their families of how the rules work, what their options are, what needs to be decided now and what can wait, and what Medicare and MassHealth will cover and what they won't.
When and if the tsunami of cognitive decline or physical disability occurs, we want our clients to be on high ground so that they're not as severely affected.
Related Articles: