Mark Bittman writing in The New York Times suggests that Alzheimer's disease is, in effect, a third type of diabetes resulting from brain cells' inability to process insulin.  Apparently, Alzheimer's has been linked to low insulin levels in the brain and increases with along with Type 2 diabetes, which results from overeating processed foods.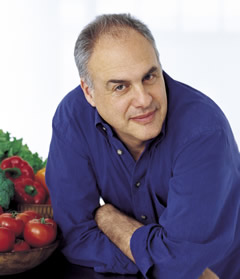 Bittman writes:
What's new is the thought that while diabetes doesn't "cause" Alzheimer's, they have the same root: an over consumption of those "foods" that mess with insulin's many roles. (Genetics have an effect on susceptibility, as they appear to with all environmental diseases.) "Sugar is clearly implicated," says Dr. de la Monte, "but there could be other factors as well, including nitrates in food."
The fact that eating highly processed foods with high levels of sugar appears to lead to both diabetes and Alzheimer's is both good and bad.  The fact that more Americans are eating more of these foods all of the time is the bad news.  The good news is that we can do something about the growth of both diseases — eat fresh food!
Click here to read all of Bittman's article.