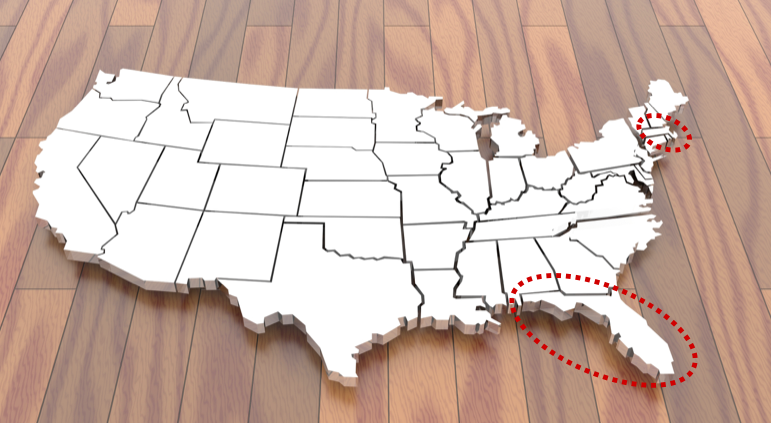 If you spend the summer in New Hampshire, or somewhere else cool, or the winter in Florida, or somewhere else warm, do you need separate estate planning documents for each state?
Legally, no. Practically, perhaps.
Article IV, Section 1, of the U.S. Constitution reads in part:
Full Faith and Credit shall be given in each State to the public Acts, Records, and judicial Proceedings of every other State.
This means that your will, trust, durable power of attorney and health care proxy executed in Massachusetts should be honored in New Hampshire, Florida and every other state. That's the law.
Practical realities, however, can be different. Financial and health care institutions can get used to the form of documents used in their states and may refuse to honor out-of-state documents. In the case of health care proxies, other states may use other terms, such as durable power of attorney for health care or advance directive. (The people reviewing your power of attorney or health care proxy may not be so well versed in constitutional law.)
So, even though it should not be necessary, if you do spend a good part of the year out-of-state, we recommend executing a local health care directive and durable power of attorney. Make sure that you appoint the same people you appoint on your Massachusetts estate planning documents, so that there's no confusion about who should act for you when the time comes.
Don't worry about your will and trust. If they're needed, you or your agents will have time to get them honored. It's your health care proxy and durable power of attorney which may be necessary in an emergency, and which may be important to avoid the need for guardianship or conservatorship if you become incapacitated.