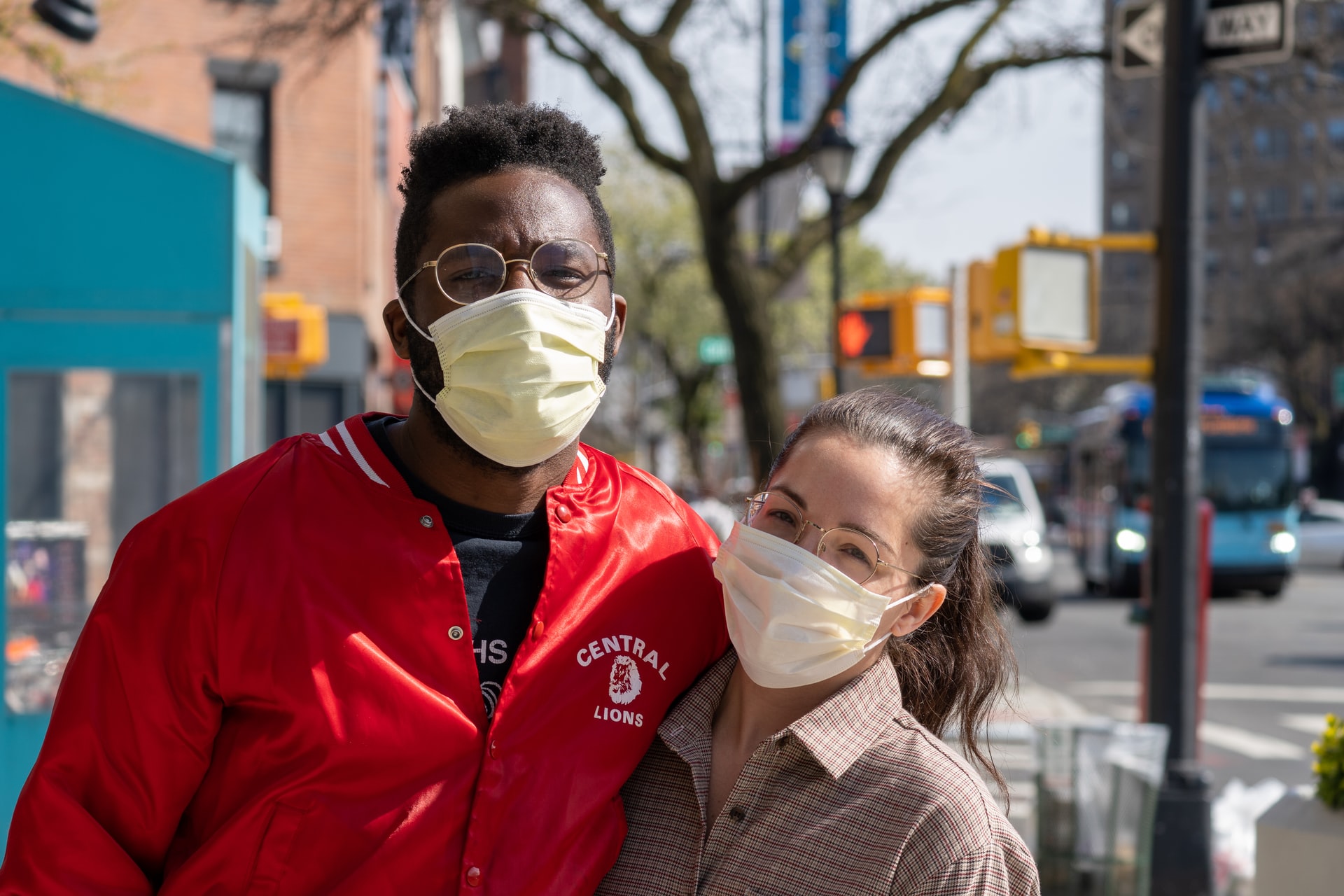 We're almost a year into the pandemic. While the vaccines are finally giving us a light at the end of the tunnel, it's a long tunnel. If we vaccinate people at the rate of President Joe Biden's goal of 100 million shots in arms in 100 days, we won't reach Dr. Anthony Fauci's target of reaching herd immunity by vaccinating 70 population for another year.
The Light at the End of the Tunnel, But It's a Long Tunnel
Here's the math:
Since each of the currently available vaccines requires two shots, 100 million shots means 50 million people vaccinated over more than three months. For easier calculations, let's assume that after the first three months, we'll work out some of the difficulties we've been facing and we'll be able to vaccinate 20 million people a month. There are approximately 330 million people living in the United States today. We would need to vaccinate 230 million of us to reach the herd immunity target of 70 percent. At the rate of 20 million a month, that would take 12 months (12 x 20 = 240).
That said, we should see a vast improvement in mortality rates and the strain on our health care system by the spring. Under Gov. Charlie Baker's roll-out plan, all health care workers, front-line workers, people at greater risk due to their medical condition and residents over age 65 should receive their vaccines by May. While we'll still have to keep wearing masks and socially distancing through at least the end of the year, we can expect that outdoor activities will be more free this spring and summer and we may be going back to our offices with appropriate protocols after Labor Day. By then, close to half of Americans may have received the vaccine.
But these calculations are not actually the point of this blog post. Instead, I'd like to discuss what the pandemic will mean to the practice of law in future. What changes we've made will persist once life goes back more or less to normal?
How has the Pandemic Changed Our Practice of Law?
In our office, we've made a lot changes that one might argue we should have made years ago. These include:
Zoom meetings with clients.
Zoom meetings with staff.
More staff working from home more of the time.
More correspondence with clients and other attorneys occurring by email than by snail mail.
No charge for initial consultations. (Unlike some other firms, we had always charged for the comprehensive initial consultation, which almost always occurred in-person.)
Which Changes will Stick Post-Pandemic?
The question is which of these changes will stick and which, post-pandemic, will go back to how we worked in the past. Here are my guesses:
Zoom meetings with clients. These will continue since they are much more convenient for most people. However, in-person meetings still have a deeper quality than those over video. They tend to last longer and give us and our clients a better opportunity to get to know one another and to spend more time considering goals and alternative ways of reaching them. My guess is that we will have a mix of in-person and video meetings as well as more hybrid meetings, with some members of a family in our office and some on video. This will allow more people to participate than was often possible in the past.
Zoom staff meetings. One thing that's been missing during the pandemic has been human contact and camaraderie. We've maintained as much as we can through staff meetings and fun activities over video, but it's not the same. My guess and hope is that most staff meetings will switch back to being in-person, with a video link for those who cannot attend in the flesh.
More work from home. This will continue. It saves the time and stress of the commute. We've found we can work effectively over the internet. We could work from other parts of the country or even from outside the country. Why not spend the winter in Costa Rica, but keep working? But we'll all have to spend some time in the office. While we scan all correspondence, we still deal with some paper. And communication is often enhanced just by being in the same place at the same time. We'll have to find the right balance between working from home all the time and being in the office five days a week.
Less snail mail. This will continue. Many of our processes have been streamlined during the pandemic, and we hope to maintain and enhance these efficiencies. Also, more and more of our clients have become comfortable using email and are more able to print attachments or scan documents than they were a year ago. In addition, it's possible to execute documents online and, at least for the duration of the pandemic, Massachusetts is allowing for virtual notarization. In all likelihood, this experiment will be made permanent when the pandemic is over. (That said, the process is rather laborious — it's much easier to notarize signatures in person.)
Free initial consultations. We don't know yet whether we will continue this. We used to charge in large part to get buy-in from clients. As mentioned above, Zoom meetings are often shorter and not as in-depth as in-person meetings, which is one of the reasons we dropped the fee. There are a number of options for how to proceed when we go back to initial consultations in person: (a) go back to charging for initial consultations; (b) continue not charging; or (c) charge for in-person consultations, but not for those over Zoom. The problem with the last approach is that it could discourage people from participating in in-person meetings, which is not what we would want. Of course, we could also charge for video meetings, and make the in-person ones free-of-charge to encourage people to come in to our office. We may experiment with all of these approaches and see what works best.
In short, the pandemic has ushered in a new way of work for our office and, no doubt, for most others. We will never go back completely to the old ways.
Related Articles: