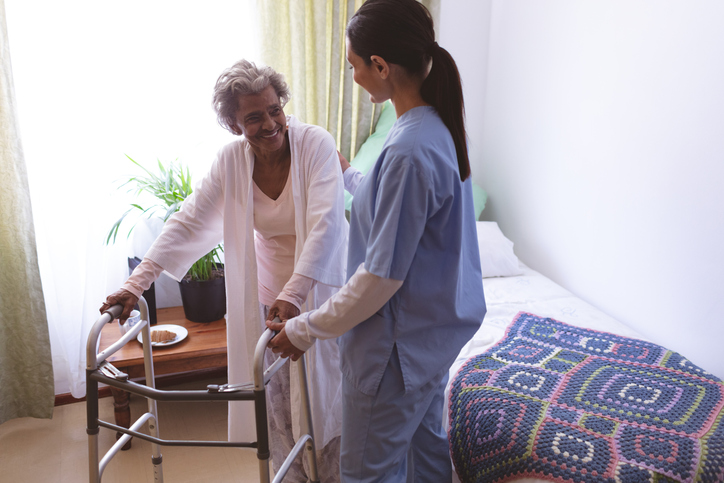 Families of nursing home residents often want to know what MassHealth is paying for the care of their loved ones. This can be difficult to determine because rates are different for each facility and for each patient, depending on his or her level of care. But it's important to find out the answer because MassHealth often has a right to recover its expenses at the death of the nursing home resident in the form of a claim for estate recovery against a home, as the beneficiary of an annuity, or under the terms of a (d)(4)(A) or (d)(4)(C) trust. It helps to know what to expect.
MassHealth has released its predicted reimbursement rates for all facilities as of July 1, 2020. Unfortunately, in terms of providing guidance to beneficiaries and their family members, they show great variation, both within facilities, depending on the level of care, and between facilities. At the top of the chart alphabetically, Aberjona Nursing Center, Inc. in Winchester has rates ranging from from $140.32 to $274.43 a day. Not far away, the lowest paid facility is Hillcrest Commons Nursing and Rehabilitation Center, which receives between $118.99 to $253.10 per patient per day.
The highest paid is a specialized pediatric care facility in Groton, the Seven Hills Pediatric Center, with a range between $210.59 to $391.73. per day. The highest reimbursement rate for more standard nursing homes goes to the Windermere Nursing & Rehabilitation Center on Martha's Vineyard. It receives between $198.21 to $332.32 per patient per day. The bulk of the facilities have ranges of between $135 and $275 per patient per day. The chart does not show the distribution of patients at the various rates in the almost 400 facilities listed.
Click here to access the MassHealth payment information for all facilities in Massachusetts as of July 1, 2020.
The nursing home trade association, Massachusetts Senior Care, makes the case that the MassHealth reimbursement rates on average trail actual costs by $37 a day per patient.
Here are a few figures about overall MassHealth nursing home payments:
In 2007, nursing facilities earned $3.7 billion, of which 70% was covered by MassHealth, 14% by Medicare, and 16% out-of-pocket or other payers.
Use of nursing homes has declined significantly in recent years, from more than 50,000 residents in 1995 to approximately 45,000 today.
In 2003, 73% of MassHealth's long-term care expenditures went to nursing facilities; by 2008, this had dropped to 60%.
Of those residents covered by MassHealth, 46% stay less than a year, 33% one to four years, and 21% more than four years.
The average length of stay for MassHealth beneficiaries is 2.4 years. Note that these figures do not count the time the beneficiary may have spent in the facility prior to qualifying for MassHealth, and that they are for 2008.
Nationally, Medicaid pays for 49% of long-term care services, including home and assisted living care, as well as care in nursing homes. Medicare pays 20%, private insurance 7%, and 18% is paid out-of-pocket.
Source: Long-Term Care in Massachusetts Factsheet.
Related posts:
Using Annuities in MassHealth Planning for Nursing Home Residents
Six Tips for Sailing Through the MassHealth Application Process