I just got back from a fundraiser for NAMI-Mass at which actress Glenn Close spoke about her family's history with mental illness and the organization she founded, Bring Change 2 Mind, to fight the stigma associated with the disease. As Close said, those with mental illness and their families have to fight both the disease and the stigma, making their lives doubly difficult.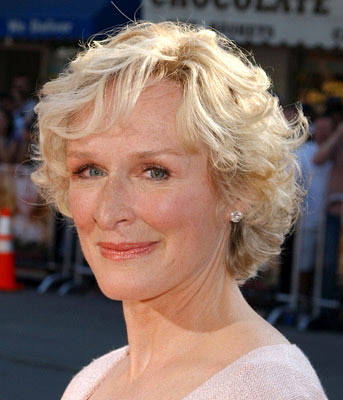 Close was introduced by Gov. Michael Dukakis who spoke about progress that has been made over the years and the successful ECT treatment for his wife, Kitty Dukakis, who had suffered from severe depression for years. Mental health treatment is improving and as mental illness is increasingly understood as a biological disorder, the stigma is falling away. We have come a long way, but we still have a long way to go.
Attorney Steven Rosenfeld, founder of Health Law Advocates, emceed the program and said that we are at a turning point in terms of the stigma around mental illness. He predicted that within 15 years, mental illness will be seen no differently from any other malady. (He's also married to Supreme Judicial Court Justice Margot Botsford, who it turns out was Glenn Close's roommate at prep school.)
Close described her family's denial of a history of mental illness among some of its members and the difficulties her sister, Jessie, struggling with manic depressive illness on her own. This became overwhelming when her son, Kaylin, developed schizophrenia as a young adult. Closed described how as she was busy in her own career, she was only dimly aware of what was going on in Jessie's life, until Jessie, challenged by her son's mental illness on top of her own, reached out to her. With better care and support, both Jessie and Kaylin are in recovery and functioning well today.
Glenn and Jessie together created Bring Change 2 Mind whose motto is "change a mind and change a life," a goal they are pursuing in large part by using Close's film industry connections to produce public service announcements about mental illness. The first one, directed by Ron Howard, is below.
Click here to read a write up of the fundraiser in The Boston Globe.