Michelle Singletary, in her "The Color of Money" column, recently discussed the fact that November is National Caregivers Month and strain caregiving places on many family members.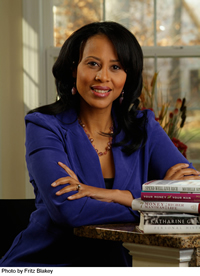 She recounted the following statistics  provided by the National Family Caregivers Association:
65 million Americans give time and money to care for another adult.

The value of services provided by family members has been estimated to total $450 billion a year.

Of family caregivers, almost two thirds are women and they provide on average 20 hours of help per week.

During the economic downturn 1 in 5 family caregivers had to move in with the person they are caring for in order to save on expenses.
This has a huge effect on the ability of caregivers to work outside of the home, as well as on their levels of stress and health.
This is not going to change as more and more Americans live long enough to require care. Singletary recommends that family caregivers be supported, through government assistance, tax credits, and Social Security credits for full-time caregivers.  But she does not think we can rely totally on government assistance to provide for care.
Click here to read her entire article.