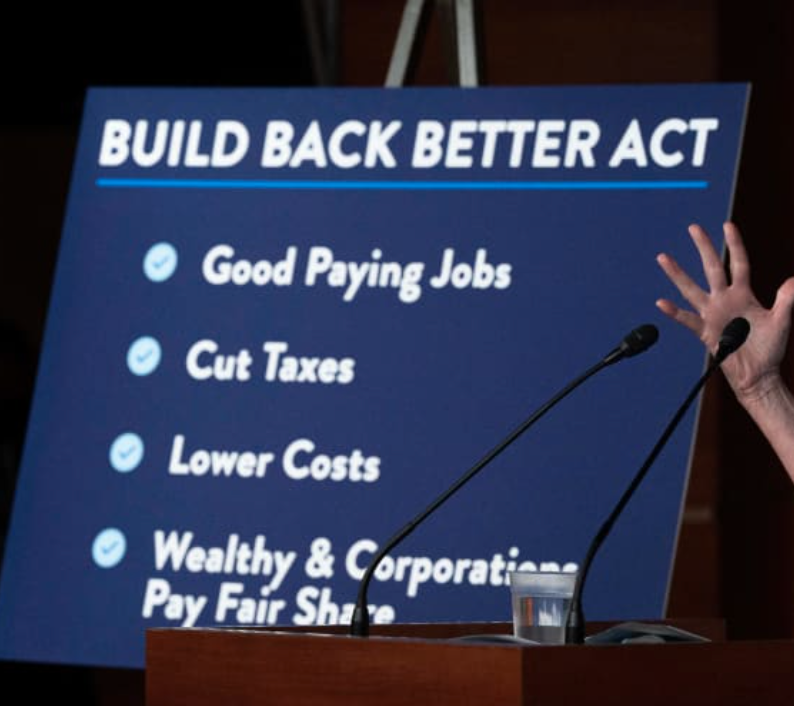 If you're a Baby Boomer or related to one, you need to be concerned about the state of elder care in the United States. Our disparate system already is inadequate to meet the needs of today's seniors. It's complicated and expensive and relies heavily on underpaid direct-care workers, many of whom have braved the pandemic, but many of whom are also leaving the elder care workforce for safer, better paid and less demanding work.
The oldest Baby Boomers are now 75 years old. In a decade, they'll begin turning 85, the age at which people become much more likely to need care. That gives us a decade to get it right. Fortunately, the Build Back Better Act (BBBA), if it passes the Senate, will be a huge first step in the right direction. It includes:
Expanded Home Health Funding
The BBBA would add $150 billion to Medicaid home and community-based services, in an effort to increase compensation for care providers and to reduce waiting lists.
Paid Leave
Most care for seniors is provided by family members at no cost — or at least no cost to the government, but a huge cost to those family members who often must juggle senior care with their other work and family obligations. The Family and Medical Leave Act already provides protections for workers who must take unpaid leave from work to fulfill family obligations. The BBBA would provide:
Four weeks (or 20 days) of paid leave.
Qualified family members would be expanded to include extended family, such as siblings and grandparents.
Set the maximum benefit at $800 a week.
Expand coverage to all employees and self-employed individuals.
Nursing Home Protections
According to The National Consumer Voice for Quality Long-Term Care, the BBBA would include the following provisions to improve care for nursing home residents:
Require a registered nurse on staff 24 hours per day;

A study of staffing in nursing homes and the implementation of a federal minimum staffing standard;

Increase oversight and enforcement in nursing homes;

Increased scrutiny of data submitted to the federal government by nursing homes; and

More accountability for how nursing homes spend billions of taxpayer dollars they receive each year.
Conclusion
The BBBA will be a great start to a solution to our long-term care challenges if it passes. It has passed the House of Representatives. Anyone who has been watching the news knows that its fate in the Senate depends on the votes of two Democratic senators, Kyrsten Sinema of Arizona and Joe Manchin of West Virginia. (No Republican will vote for the bill.) I just called both their offices to urge them to support it. If you would like to do so as well, here are their numbers:
Joe Manchin – (202) 224-3954

Kyrsten Sinema – (202) 224-4521