In a short documentary, Amanda Brown describes how disputes over elder care for her 86-year-old grandmother, Edna Mae "Mee-Mah" Royal, after her stroke tore her formerly tightly-knit family apart. As a result of the split with three of her eight children on one side and five on the other, siblings are not talking to each other and grandchildren are no longer speaking with aunts and uncles. In addition, some families stand to inherit family real estate and others do not.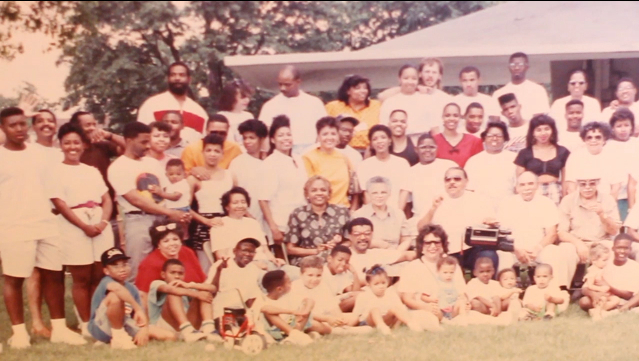 While the family members disagree over the real cause of the dispute, and the documentary focuses more on the effect of the split than the cause, the figure $51,283.50 is at the core, as well as the absence of a coherent estate plan before Ms. Royal fell ill. It ended up in litigation that is not fully explained, but it's not unusual for litigation to split families in away that affects the family members for generations.
In the film and in a New York Times article about the film family members talk about the need for planning, but the difficulty of bringing this up with parents. One of Ms. Royal's sons, Gary Royal says:
We attempted, on many occasions, to get Mom to do something like this [estate planning]. But we didn't want to give her the impression that we were trying to gain some kind of advantage. We backed off to let her do what she wanted to do.
Ms. Brown talked about the difficulty of making decisions in the face of a sudden illness:
You don't want to be having a crash course in how to make these decisions. There should have been a conversation long before it was necessary. Not only are you clouded by emotions, but the person who needs to have a voice, my grandmother, wasn't available.
Talking with parents and grandparents about both money and potential disability can be difficult. One audience member who attended a screening of the film gave the following advice:
Start any conversation with an older relative by asking them what sort of care they might want while they are still alive. That way, you're leading with your concern for them and won't arouse as much suspicion about intent or greed.
For the Royal family, the pain of its split is exacerbated by its pride in its success as an African American family from Oklahoma. While Ms. Royal and her husband, Vonley Royal, never completed high school, Mr. Royal was a resourceful businessman and they were able to put all of their eight children through college. According to the 2011 census, the median white (non-Hispanic) household had $110,500 of wealth while the median black household had only $6,314. The Royal family is much better off, but some are doing better financially than others.
Fortunately, the next generation of Royal cousins are still talking with one another across the chasms caused by their parents' dispute over Ms. Royal's care. At the end of the film they talk about creating a trust fund that they all contribute to to pay for educational costs of family members.