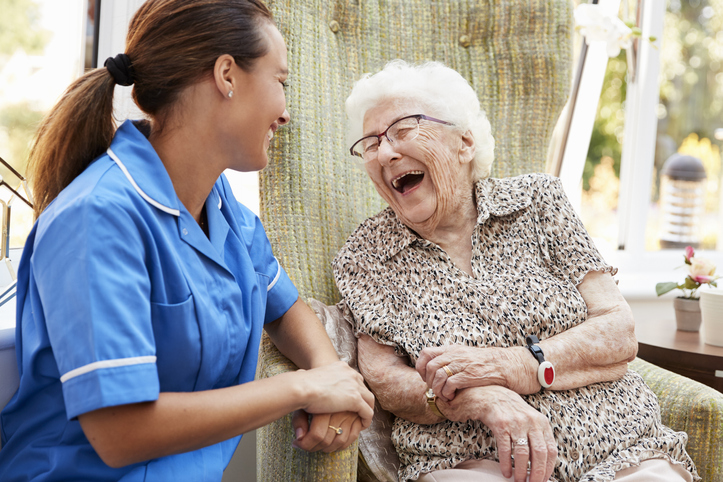 In 2015, I heard a presentation by Michael Banville, acting president of the Massachusetts Assisted Living Facilities Association (MassALFA), in which he provided information about trends in the assisted living industry in Massachusetts, including the following:

The number of assisted living facilities has grown dramatically over the last 20 years, from fewer than 50 in the state in 1995 to more than 200 in 2015.
More than half of facilities contain memory care sections or are entirely devoted to memory care, though such units only make up 21% of the 13,470 total assisted living apartments in Massachusetts.
42% of residents have been diagnosed with Alzheimer's or other dementia, though more than half of these reside in traditional assisted living rather than special memory care units.
Women constitute three quarters of assisted living residents.
The average age is 87 for women and 85 for men.
77% of residents are widowed, 12% married, 6% divorced and 5% never married.
42% of assisted living residents leave to move to a nursing home or higher level of care, 30% pass away, 19% move back home or out of state, and 4% move to another assisted living residence.
Costs range from $3,500 to $5,500 for a studio, $4,500 to $7,500 for a one-bedroom apartment, and $5,500 to $8,500 a month for dementia care. In all cases, there can be additional charges for care not covered by base contracts.
Massachusetts assisted living facilities have much higher occupancy rates than those in most other parts of the country, often over 90%. These fell a bit during the recession as potential residents could not sell their homes or economized, sometimes by younger family members moving in and providing care. That logjam seems to have passed.
Assisted living facilities and their regulation by the Executive Office of Elder Affairs in Massachusetts continues to be built on a hospitality model as opposed to a medical one. This means that at their roots, assisted living facilities are apartment buildings with services, as opposed to health care providers. This causes tensions as residents' needs grow, in which case they must purchase necessary services from outside providers. Many other states view assisted living from a medical point of view, for instance requiring around-the-clock nursing on site.
The Executive Office of Elder Affairs, which regulates the assisted living industry in Massachusetts, has been accused of lax oversight in a series in The Boston Globe and more recently in a survey by A Place for Mom, which rates Massachusetts dead last in terms of openess and accessibility of state assisted living records.
Related posts: