John Leland, reporter for The New York Times has been following six elderly New Yorkers this year as they face the challenges of aging. In some ways, New York is an ideal place to get old since services are easy to come by — for instance, groceries and restaurants deliver. But in others, we learn, New York creates its own difficulties. Let's meet the six older New Yorkers.
Helen Moses, 90, who lives at the Hebrew Home of Riverdale in the Bronx, has a boyfriend in the facility, a much younger man who is there because of a physical disability he incurred in a car accident after college. They decided to get married, but then changed their minds, in part due to family pressure. But they're still talking about getting married and moving out of the facility.
Frederick Jones, 88, had long lived on his own in a walk-up apartment in Crown Heights, Brooklyn, but this spring underwent partial amputation of a toe due to diabetic neuropathy. While he used to walk with a cane, he's now confined to a nursing home. Mr. Jones can't afford an apartment with an elevator and is now living in a poorly-staffed nursing home, no doubt costing Medicaid more than some assistance in finding an apartment he can afford as well as supports at home. He's hoping to improve his mobility so that he can go home again, but progress so far is discouraging. His muscles are weakening through disuse.
Ping Wong, 90, immigrated from Hong Kong in 1982. She lives in a subsidized building for low-income seniors where she has found some fellow mah-jongg players. She says that New York is a good place to grow old.
John Sorenson, 91, has lived alone since his partner of 60 years passed away in 2009. After that he closed down their summer home on Fire Island and, in effect, his whole life as an adult. Like many gay men and women of his generation, they had no children and lost many friends in the AIDS epidemic. Staying in the apartment they shared helps keep his partner with him. He says he had hoped to be able to read more and play piano when he got older, but his glaucoma presents both. His partner's niece continues to help with his finances.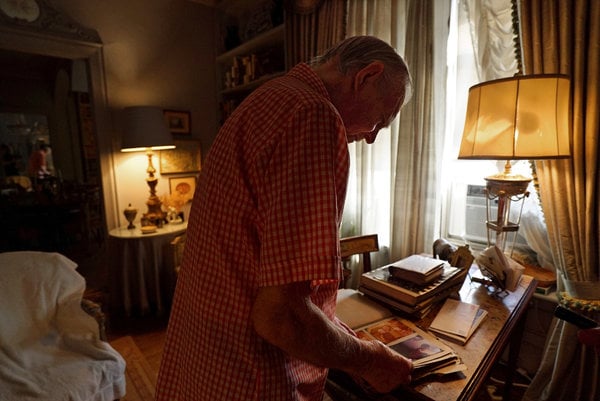 Ruth Willig, 91,  moved to an assisted living facility in Park Slope, Brooklyn, to be close to her daughter, and then it closed down, forcing her to move again to another part of Brooklyn, which makes it harder for her daughter to visit and to take her to the doctor and other appointments. She has found this second move especially disruptive and isolating, having lost the friends she made at the Park Slope facility. After a year, she is beginning to let go of her anger about the move, but feels that she has no purpose in life, that she is not needed by her childen and grandchildren. Perhaps she's lived too long.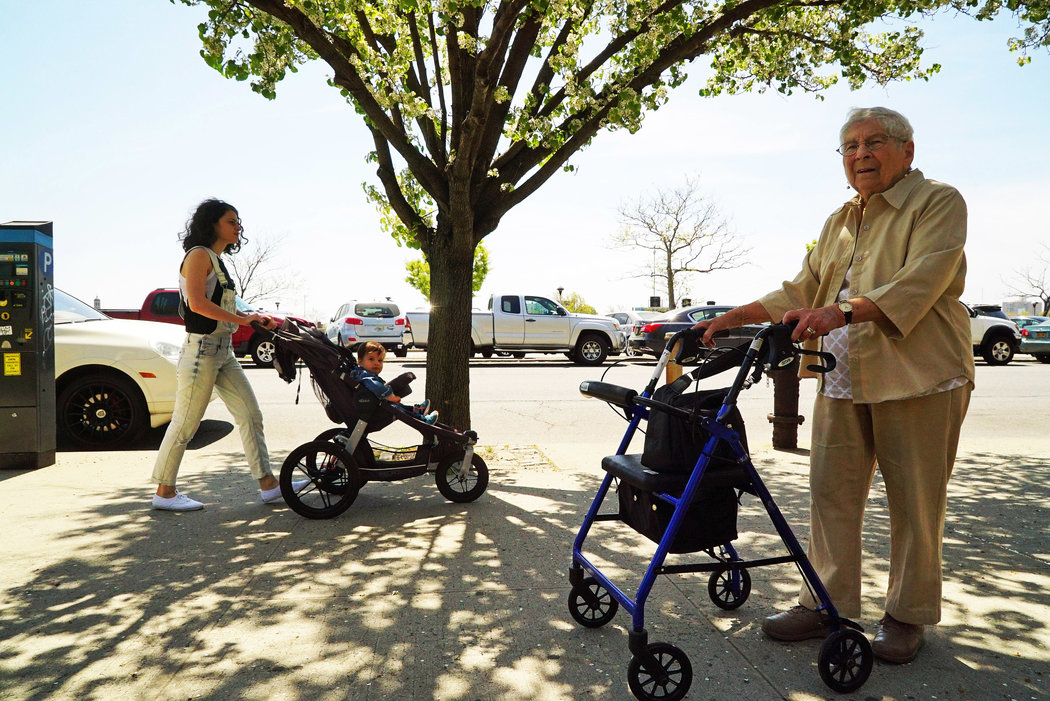 Jonas Mekas, originally from Lithuania, shares an apartment with his 33-year-old son and continues to make films at age 92. He recently returned from the Biennale art festival in Venice. He survived labor camps during World War II and displaced person camps afterwards, ultimately making his way to New York. He's planning to live to 100.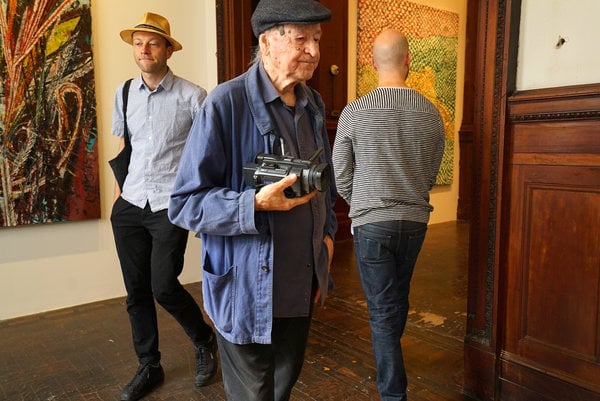 Read more and see videos of  by clicking here.