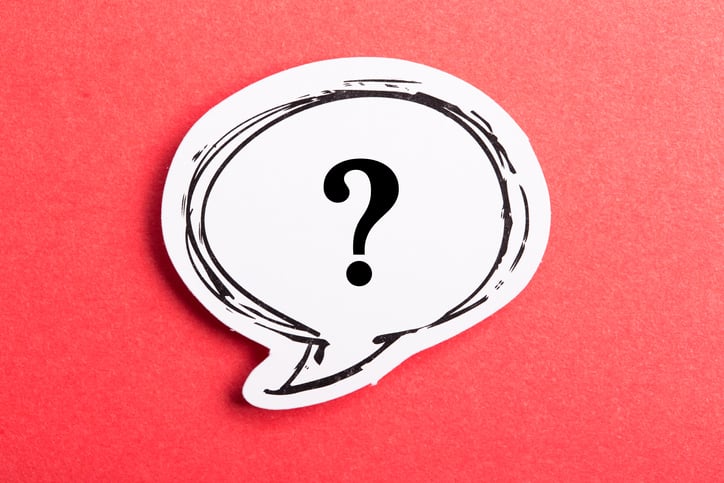 You need to consult with an elder law attorney for either advance long-term care planning for yourself or advance long-term care planning for a loved one. You have a few names of possible attorneys that you got from friends, relatives, other advisors, and the internet. How do you determine which one to hire?
With the risk of appearing self serving, following is a list of questions you might ask a prospective elder law attorney before hiring him or her. As you will see in my discussion of each question, none of them is dispositive—there are often two sides to every issue—and some may be more important to you than others. In some ways, the tenor of the discussion with the attorney or with the law office staff is more important than the actual questions. Do you feel comfortable speaking with the attorney or staff member? Are they responsive? Are they defensive? Are their answers clear?
Finally, don't ask anyone all 10 questions below, just those most important to you.
How long have you been practicing elder law? Of course, more experience is always better. You might also inquire as to how long the attorney has been practicing another area of law, since being well-seasoned can help with all areas of practice, especially if the practice area overlaps with elder law. For instance, a long-time estate planning attorney will be able to pick up elder law more quickly than someone who is switching from personal injury law after just a few years.
What percentage of your law practice is elder law? While some other areas of practice, such as real estate, corporate, and litigation can come into play on the periphery of elder law, an attorney needs to spend a significant amount of time concentrating in the field in order to stay up-to-date with current developments. He cannot dabble.
Will you see me and my family through the entire process? We have run across attorneys who do advance long-term care planning in terms of setting up trusts, but who don't assist with applying for benefits, as well as attorneys who assist with the MassHealth application, but won't represent clients on appeals to fair hearing or in superior court. Many of these attorneys have good referral networks and can connect their clients with qualified counsel to take on the further representation, but if that will be necessary, you might prefer to know in advance.
Do you do home visits? This may or may not be necessary in your situation. If the attorney does do home visits, you may want to ask about whether there are extra costs for doing so.
What will it cost? In most cases, lawyers can't provide an answer without a full consultation because the work involved needs to be clarified. But the firm should be able to provide a range of fees. There are two problems with comparing fees among attorneys. The first is that you can't have a true comparison unless you have a comprehensive consultation with more than one lawyer or firm, since the firms cannot provide a definite fee quote without that meeting. Second, while fees are concrete and once known, are easy to compare, all of the other factors that make for a good or bad experience — attorney responsiveness, compassion, clarity in explaining legal concepts, success in achieving goals—are much more difficult to compare, especially in advance. The result is that clients often focus on the fee more than they should.
Will I work with you or someone else in the office? Different elder law firms and even different lawyers in the same firm work in various ways. Some lawyers do everything on their own. Others handle the initial planning meeting and then delegate implementation of the plan to more junior associates or paralegals in their office. That delegation may be more or less hands-off, with some senior attorneys maintaining all client contact and others preferring that all communications go through their staff. There's no right or wrong way of practicing law. Some clients will feel more comfortable knowing that their lawyer is on top of everything. Others, once they get to know the other members of the lawyer's team, will be happy working directly with them, especially if they are more responsive and less costly than the over-committed team leader—the attorney. But ask so that you know ahead of time how the law firm works.
How long does it take you to return phone calls and emails? In this day and age, many people expect immediate responses to their phone calls and especially, to their emails. Given the number of emails most professionals have flooding their inbox every day, this is not always possible. But you should know what to expect. For instance, we have a policy of responding to emails and phone messages by the close of business each day, unless either contact comes in later in the afternoon, in which case we will respond the following morning. That said, sometimes the response will be that we received the message with an estimate of when we will be able to provide a substantive answer. This type of policy may or may not be sufficient for you as a client and it's something you should know going into any legal representation.
Are you a member of the National Academy of Elder Law Attorneys (NAELA)? NAELA is the national trade organization for elder law attorneys and Massachusetts has an especially strong chapter of more than 500 members. It's hard to imagine how anyone can stay up-to-speed on new developments in MassHealth without being a member. This is not the case in other states that, unlike Massachusetts, have strong elder law bar sections. One caveat is that not every lawyer in a firm needs to be a member of NAELA, since one member can inform her colleagues of any new developments.
What recognition have you received as an elder law attorney? While I've written about my misgivings about services that rate or single out attorneys—AVVO, SuperLawyers, Best Lawyers—since they are mostly just popularity contests, they can serve as one marker in terms of which lawyer or firm to choose. (Click here to read my blog post, "If You're a Super Lawyer, Where's Your Cape?" about this subject.) NAELA also provides a certification of elder law practitioners who have passed an exam and met other requirements. Members who qualify can put CELA after their names. Again, this may be used as one marker, but not as a litmus test. Many highly-qualified attorneys (including all of our firm members) have chosen not to seek CELA certification, while some CELAs may have less experience or provide worse client service than other non-CELAs.
What will happen to my file when you stop practicing? No one is immortal, even super lawyers. Anyone can be struck by an illness or worse at any time, including your attorney. Of course, this is less likely to happen to a lawyer in her 40s than one in her 70s, but everyone needs a contingency plan. In larger firms, the contingency plan is built-in, since the other attorneys in the practice will fill in, whether temporarily or permanently. But every solo practitioner needs an arrangement with another lawyer or firm to take over ongoing cases and files of completed matters in the event of incapacity or death. This issue is less important if the legal representation is short-term and transactional, such as a MassHealth application or appeal, but is more important if you are anticipating longer-term ongoing representation, for instance in special needs planning and trust administration.
You will see that I left out one question that you might expect: "Do you charge for the initial consultation?" In terms of the first question, most elder law attorneys do charge for the first meeting because the purpose of it is to be informative, and these meetings can easily take one to two hours given the complicated nature of the relevant laws and client situations. I would be concerned that attorneys who don't charge would treat the initial meeting as a sales opportunity. That said, you may feel more comfortable meeting a prospective attorney in person, even for a short 15- to 30-minute meeting, before deciding to hire him. On the other hand, most attorneys will be happy to talk with you on the phone for five to ten minutes prior to your making an appointment, and it may be easier to have several of those phone calls rather than scheduling one or two in-person meetings.
The importance of each of these questions and the right answers for you will likely differ than those for someone else. Ask the questions that matter most to you, and listen carefully to the answers. Ultimately, your choice will be more a feeling than anything else that you have found the right attorney and firm to help you and your family.
Related posts:
Lawyer for the Situation or for the Family
Why Would Anyone Do Estate Planning? A Lot of Bang for the Buck
What's It Like to Meet with an Attorney to Do Your Estate Plan?