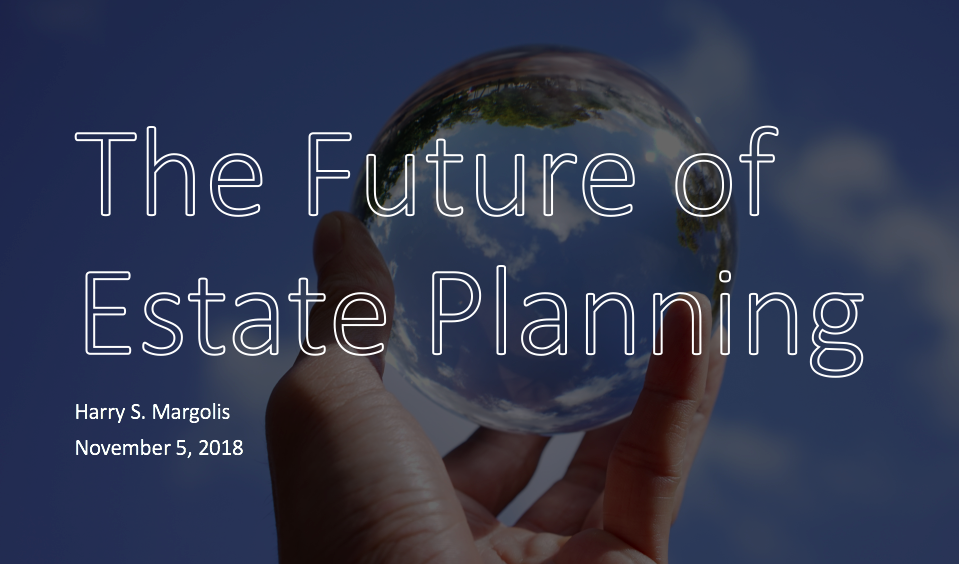 Merrimack Valley Estate Planning Council is hosting a dinner, and presentation by Harry S. Margolis on The Future of Estate Planning.
What do the advent of inexpensive on-line do-it-yourself estate planning programs offered LegalZoom, Rocket Matter, Willing and FreeWill, among others, and the disappearance of the federal estate tax for all be a rarified few clients mean for the future of estate planning? Boston practitioner Harry S. Margolis argues that while these changes will have an effect on estate planning, the complex needs of many potential clients and the need for a human touch combine to support the continued need for estate planning by attorneys and allied professionals. However, they will need to make some adjustments in how they practice and invest in technology and learning new specialties within estate planning.
Date:
Monday, November 5, 2018
Location: 
Palmers Restaurant, Andover, Mass.
{{cta('8ba34309-441b-448d-9062-e5402166ef3f')}}